JUST WHAT THE HECK IS TEXAS COWPUNK ANYWAY ???
Great news! You done reached the right place, This is the home of the 1st Family of Texas CowPunk!.
Jesse Braintree - Vocals
Stevie Joe Hogg- Guitar
CJ5 Hogg- 12 String, Bass and Vocals
AC Hogg- Drums
Kitty Hogg - Vocals, CowBell and Dancin'
The Great JoeBob Hogg- Slide Guitars and Vocals
Kenny Hogg- Guitar, Bass and Vocals
An exciting original CowPunk Band! 
Imagine if Johnny Rotten grew up on a farm.
Wonder what the Dead Boys would sound like if they came from a TX trailer park?
What if the Dead Kennedys grew up in Bakersfield?
if Hee Haw had included CowPunk and was reborn for the 2020's and you are talking a live Hogg Brothers performance. 
Performing hundreds of shows across the US. Jesse and his family have been delivering original Texas CowPunk music from their albums and singles.
Jesse and The Hogg Brothers @ MOHAWK PLACE
More TBA
2023 - Takin Back The Bacon Tour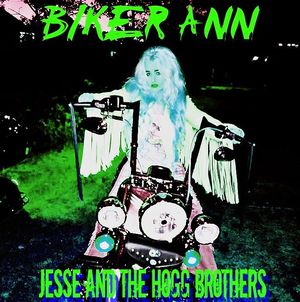 SIGN UP FOR THE OFFICIAL BAND NEWSFEED http://feeds.artistdata.com/rss.newfeeds/artist/AR-7759414E1B1ED33F/rss